Dwutygodnik.com / Biweekly
A massive redesign of the top Polish cultural magazine.
The new version of Dwutygodnik.com is fully responsive - and this includes all of the content ever published, since the launch of the magazine in 2009. It's also accessible to disabled users, conforming to the WCAG 2.0 AA standard.
We also worked hard on optimizing performance and it shows - the new version loads almost two times faster than the previous one.
My role: producer / date: 2015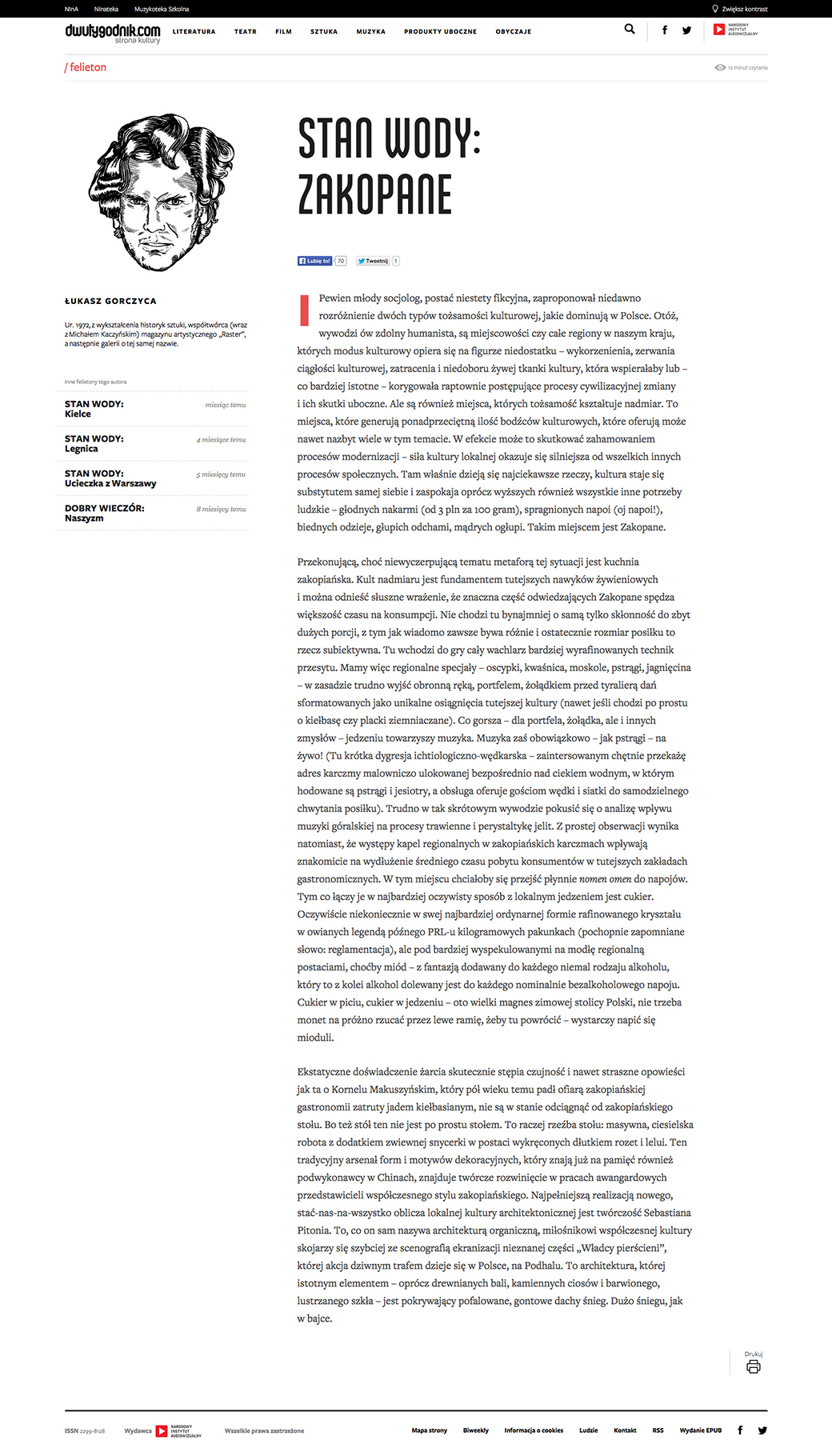 Client: National Audiovisual Institute
Agency: Babilon Inc.
Producer/agency: Jacek Karaszewski
Producer/client: Jakub Górnik
Designer: Paweł Rębisz
Programmer / webdeveloper: Marcin Krawiec
URL: www.dwutygodnik.com